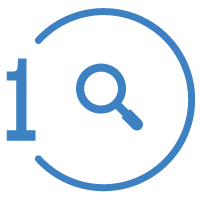 Are You Noticing Any Of These Issues With Your Child?
Anxiety
Stress
Unhappiness
Aggression
Low Confidence
Poor Motivation
Poor Problem Solving
Academic Problems
Negative Thoughts
Poor Health
And More...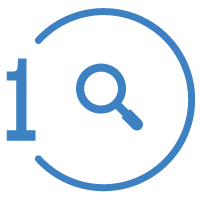 These are real issues that teenagers face. And although sometimes it seems like they are happy, you as a parent know that something is wrong deep down. You are worried about your teen. You find yourself staying up late thinking about what will happen if that issue is not "fixed."
You ask your friends about it. And what are their responses? They just tell you about how difficult their own teen has been lately. So you do not feel heard. You know that your teenager has so much potential. Your teen is smart, funny, and hard working.
BUT
That one issue in holding them back. That one issue is preventing them from being the happiest kid in the world, which is what you want for your teen.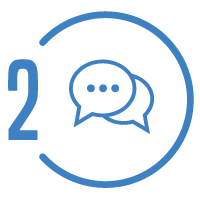 You Are Right to be Concerned
The reason there are so many unhappy and unfulfilled adults in the world today is because certain issues were never addressed in their teen years. Just look around. You see it everyday. You know many of the adults that struggle with some of these issues.
The teen years are critical because this is when they build their foundations for adulthood. If any of their issues are not cured, then your teen will struggle with the same issues as they get older.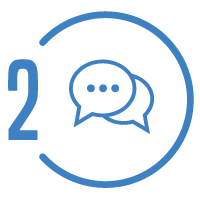 Resist the desire to believe that it will magically fix itself with maturity. The time is NOW to help your teenager experience life without being held back.
Therefore PLEASE resist the urge to just put this off.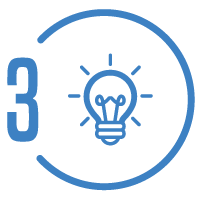 My Secret To Successful Teen Coaching
The reason why I have had so much success "curing" teenager's issues is because of my ability to help them manage their thoughts and thier emotions. I do not prescribe a magical pill. I do not have them lie down on a couch and tell me about their problems. I do not berate the parents, and tell them that it is their fault. I simply direct your teenager's focus to the one thing that produces growth, excitement, and motivation, and that is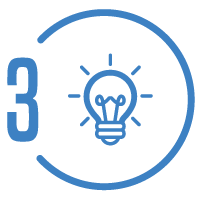 GOALS
When your teen shifts their focus from problems of the past, to possibilities of the future, their mood changes, Their attitude changes, Their emotions change. I am successful with teens because I know how to shift their focus. Now, I know what you are thinking. "My teen is smart and successful AND my teen has GOALS, BUT My teen still has those problems, Oops I meant puzzles to solve."
First, great job on completing your assignment. Secondly, my guess is that your teenager does not have actual GOALS. So my secret to success with teenagers is my ability to shift their focus. The way that I shift their focus is to turn those wants, desires, hopes and dreams into actual GOALS. And the way you do that is by adding three components.
Goals have the following three components:
Set Intention
Action Plan
Time Frame
Set Intention
An intention is a direction. It is the ability to see a destination. When you set an intention, you are giving instructions to your mind to focus all energy towards a particular destination. It is like going on a road trip. Your intention would be the moment you make a decision on your destination.
Action Plan
Once you have set your intention and you know where you are going (in other words, what you want to achieve), then you need a plan to get there. With the road trip analogy, this is the time to map out which highways you will to take. Where you will stop to eat. Which detours for site seeing, gas stops and more. The action plan is your step by step instructions to get to your destination. If your want, desire, hope, and dream does not have daily and weekly planned actions in place, then it is not a GOAL.
Time Frame
This is simply how long will it take to get your want, experience your desire, turn your hope into a reality, or live your dream. How long will it take? Using the road trip analogy, your time frame would be how long will it take for you to reach your destination. I bet if you ask your teen how long will it take for them to accomplish their "goal," they would not be able to give you an accurate time frame.
WAIT! STOP!!!
Did you just see what happened. As I was explaining what goals are, you immediately started to think about the possibilities for yourself. You found this website because you were worried and possibly stressed, but for a moment the worry and stress disappeared. You experienced excitement knowing that there are some goals that you yourself want to pursue.
This is exactly what will happen with your teen over the course of my Private Coaching.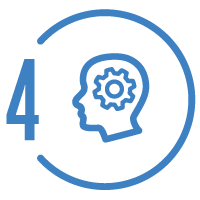 How Can I Help Your Teen?
My success with teen coaching, I believe, comes from my gift of connecting with teenagers and my ability to shift their focus. When I mention the phrase "shift their focus," I am not talking ignoring issues that they may have. Shifting focus is all about managing thoughts which is the secret to happiness. My ability to help teens manage their thoughts is the reason I can help any teen with any issue.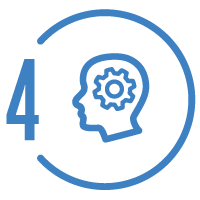 No matter what issue your teen is currently facing, my three-step process is guaranteed to help them overcome their obstacles (remember, those issues are not problems, they are puzzles to solve) and pursue their goals.